President & Owner Rod Roberts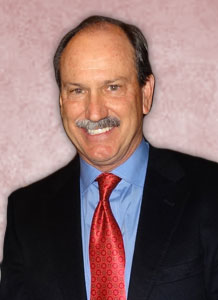 Lancer Resources, L.P. — Company History
Lancer Resources has been owned and operated by Rod C. Roberts for the past 29 years, the company specializes in assembling prospects for oil and gas exploration. During that time,
the company has discovered in excess of 150 BCF of natural gas reserves
.
Lancer Resources is currently assembling natural gas prospects in the Marcellus Shale Play in Pennsylvania and the Haynesville Shale Play in East Texas together with Eagleford, Austin Chalk, Cotton Valley Sands, and Cotton Valley Lime Pinnacle Reef prospects in Robertson County, Texas.
Mr. Roberts owns four additional companies, Lancer Gas Company, The Pennsylvania Express Pipeline L.P., The Express Gas Pipeline and Marcellus Surface & Mineral Holdings, Inc. which control and own inactive pipelines together with strategic rights of way in the Houston Ship Channel, Harris County, Texas and the Haynesville/Bossier Shale Play in Shelby, Rusk, Nacogdoches and Angelina Counties, Texas. Additionally, The Pennsylvania Express Pipeline Company owns a key 8" pipeline located near Marcellus production in Blair and Huntingdon Counties, Pennsylvania.
6034 West Courtyard Drive, Suite 205, Austin, Texas 78730
(512) 481-1775 Office – (512) 751-7595 Cell –
rod@lancerresources.com
Date of Birth:
Place of Birth:
Education:
Work History
1984- To present:
1978-1984:
1974-1978:
12-29-50
Tulsa, Oklahoma
University of Oklahoma
Bachelor of Business Administration-1974
Majors: Finance/ Management
Minors: Law/ Geology
Work History
Lancer Resources, L.P. - Owner
Independent Oil and Gas Exploration Company
Onshore Exploration in Texas, Pennsylvania, Louisiana & Oklahoma
Patrick Petroleum
Position: Manager of Land Department
Exxon Company, USA
Position: Landman